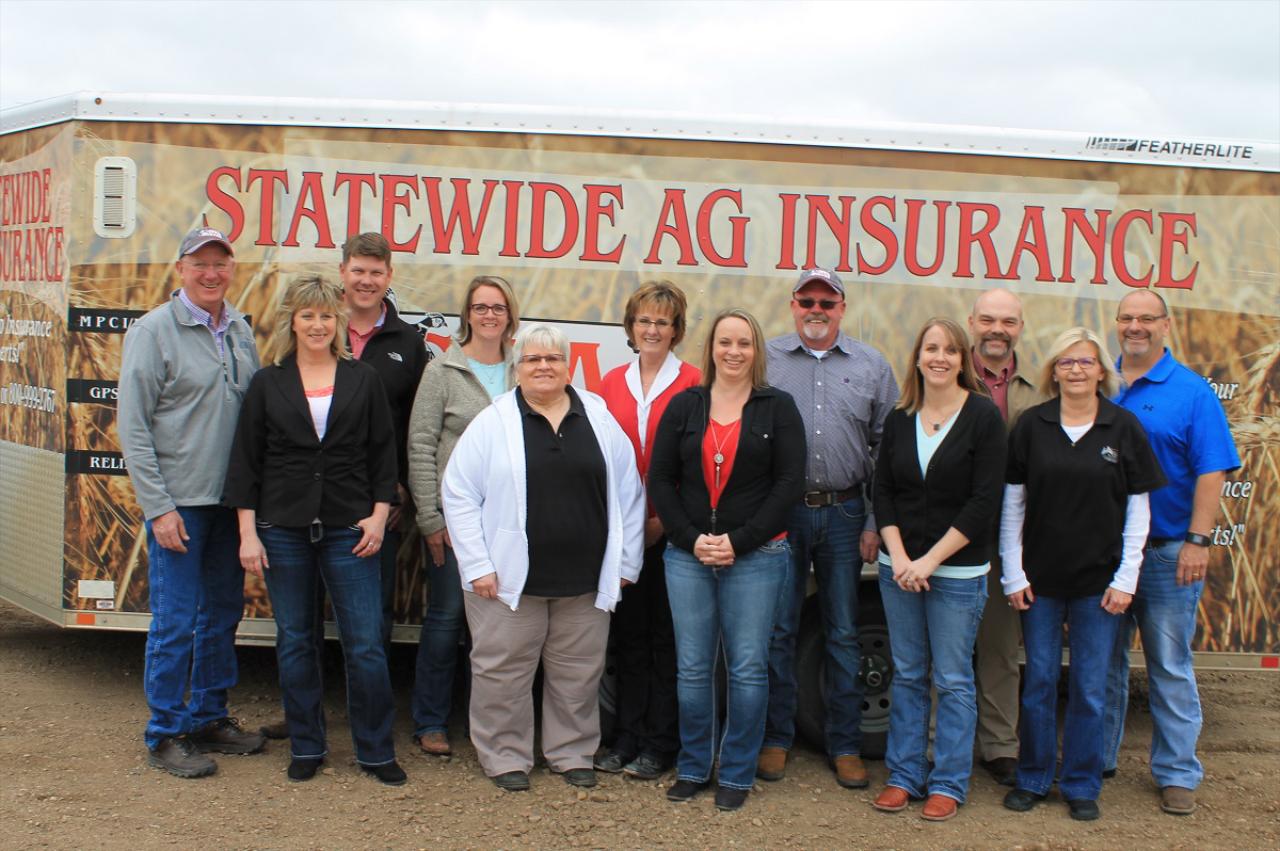 A Letter From The Bosses' Desk:
Welcome! Statewide Ag Insurance began its journey of providing crop insurance in 1985 in a small main street office in Winner, SD. It was then named the Wm. Assman Agency and later called Spreckels Insurance. In 1999, Tom Kauer & Dave Schelle partnered up and purchased Spreckels Insurance. Thus, Statewide Ag Insurance was born! In 2015, Tom and Dave were excited to have Jason Sachtjen become a co-owner of Statewide Ag Insurance. The transition of ownership from Tom to Jason brings new opportunities for all and continued stability for Statewide Ag Insurance as well as all of our loyal customers.
In 1985 there was only one licensed agent. Now we have 11 licensed agents, 12 employees, and 3 office locations! Our offices are located in Chamberlain, Winner, and Mitchell, SD. Our locations place us in and close to "farm and ranch country." We are very blessed to have acquired and continue to acquire many great customers and friends during our journey.
Statewide Ag Insurance agents are licensed in all counties of South Dakota. We also have licensed agents in Nebraska, Iowa, and Wyoming. Our insurance agents are selected for their knowledge and expertise in crop insurance. Our agents work extremely hard to provide farmers and ranchers with risk management plans and insurance coverages that fit our producers' needs.
We invite you to stop in and meet with us and our staff! Be ready to have a laugh or two! Life is serious, farming is a serious business and we believe crop insurance to be a serious management tool. At the same time, we know everyone needs to sit back and enjoy the beautiful life we have on this earth and laugh a little! So stop by today! We would love to meet you!
Sincerely,
Dave Schelle & Jason Sachtjen
Our CARE Values….
The following core (CARE) values reflect the manner in which we do business and are the ethics on which we continue to grow and reinforce relationships with our clients, communities, and staff.
to the highest standards of client care- We go the extra mile to make sure the customer has the best advice and plan to meet their needs.
to the client that is founded on sound and regulated rules and a vast bank of experiences and knowledge.
to the local communities – We are committed to the continued support of our local communities, youth, and charitable organizations.
in our field – We always keep in mind that the customer has high expectations of their insurance agent and that we need to continue to educate ourselves to become experts in our field.