New State of the Art Mapping Service
Welcome to our new mapping department! Statewide Ag has been using a method of GPS mapping for a number of years for their customers. We have taken a step forward and are introducing the use of GIS (Geographic Information System) into our program. With this new system we will be able to create personal databases for individual customers. We make use of the latest technology in order to provide better accuracy and a higher quality of printing. Our central location makes us accessible to any part of South Dakota.
Who can we help?
Our Customers
Farmers
Ranchers
Cities
Real Estate Professionals
Hunting Lodges
Fire Departments
Energy Companies
YOU!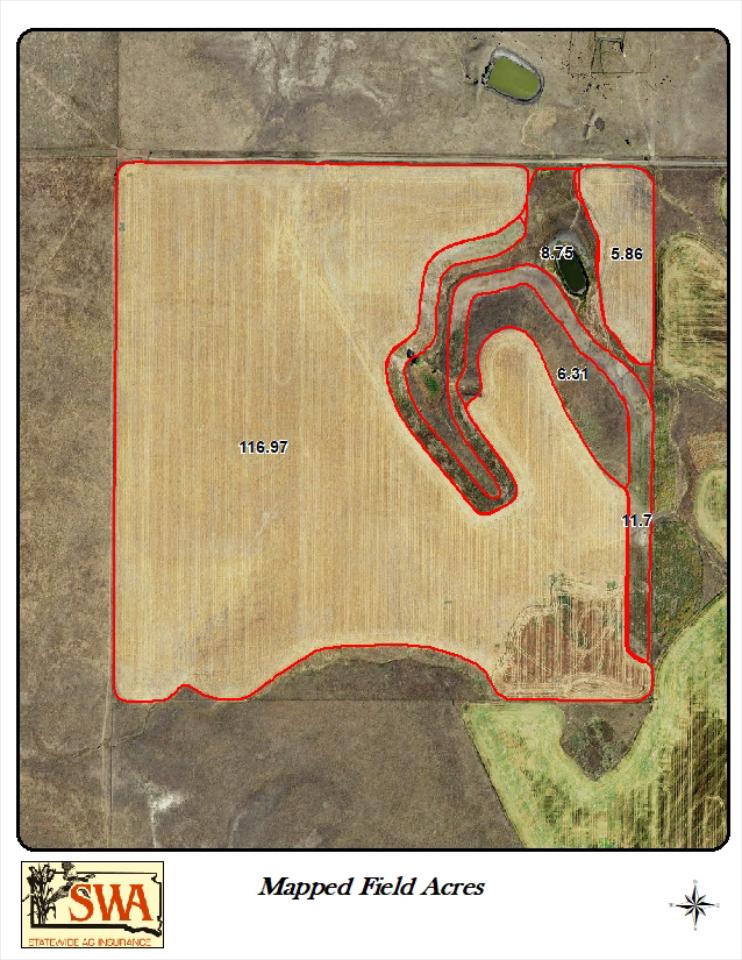 Mapping Services
Here at Statewide Ag we utilize the latest mapping technology for our data collection for sub meter accuracy. We use Trimble Nomad data collectors for our mapping. Our GIS software and plotter are the most up-to-date models. Our large format plotter is capable of printing maps of all sizes up to 34"x44".
A small list of capabilities we have:
Custom maps to suit any needs
Ag field mapping
Pasture and range mapping
Imagery maps (hunting, fishing, camping)
Real estate location map packages
Large format printing of maps of all sizes
Pictures in JPEG and PDF format printing
Scaled Drafting Plan printing
Are You Interest?
Contact Us Today!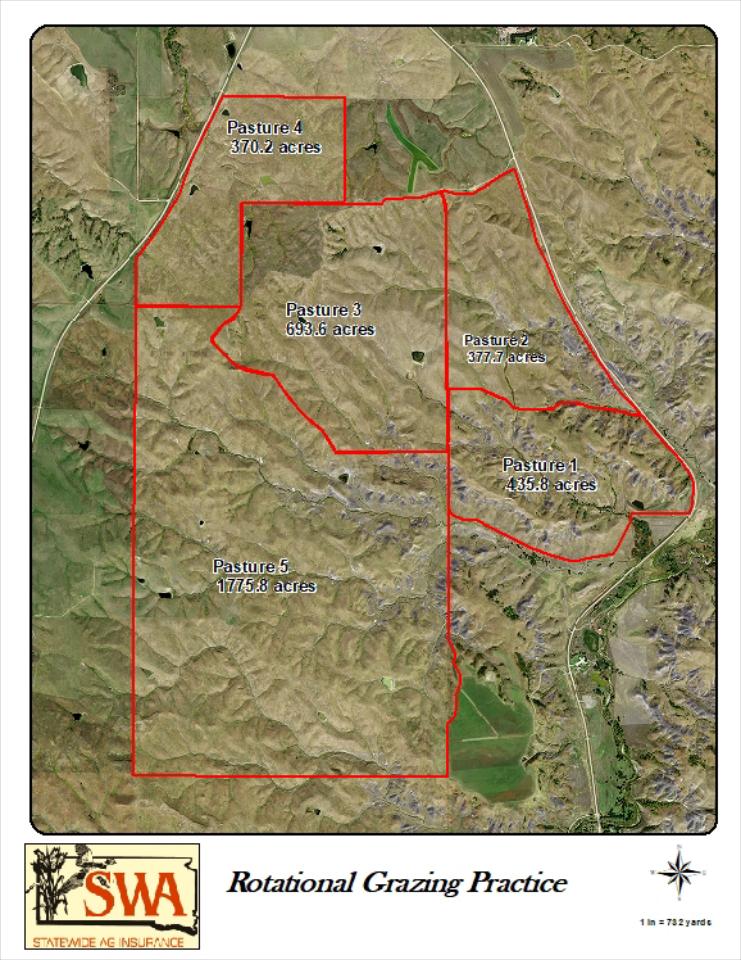 Previews of Maps
Agriculture Field mapping
Pasture Mapping
Large Imagery Maps of Counties or selected areas
County maps with data
Hunting Maps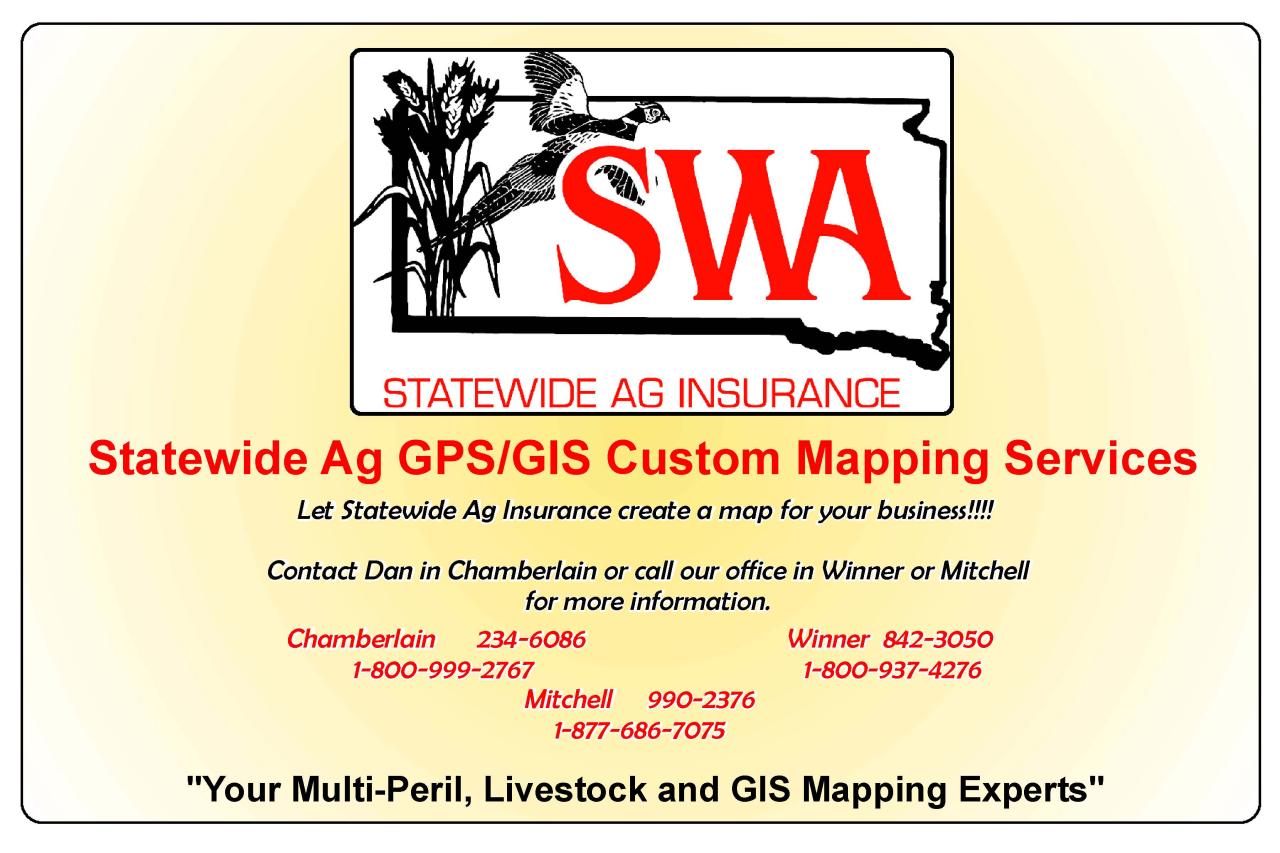 What GPS/GIS Systems Can Do For You
With the introduction of GIS (Geographical Information System) to our current GPS program, Statewide Ag can provide a personal database suited to your needs. We can collect virtually any data you would like and give you information from that data. With GIS we can provide a more detailed map of any area. Our program can provide management strategies for planting crops, pasture rotation, utility locations, noxious weed control, hunting areas and much more.
The use of GIS can make your operation more efficient and organized. We can gather accurate data and add it to existing records SWA has to make a high quality map for your operation or business. This is done by "layering" data to make a multi-layer map for your use.